Tree Coverage in Louisville Grows!
Posted by Mike Hall on Monday, March 14, 2022 at 9:14 PM
By Mike Hall / March 14, 2022
Comment
The Best Kind of Shady City
By Mike Hall, Broker/Agent/Owner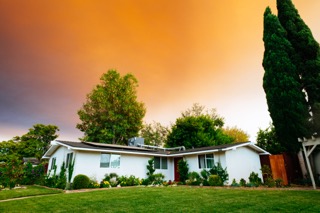 Louisville increases its tree canopy by 1%
In 2012, a report noted a decline in Louisville's tree canopy and predicted a serious continued loss of limbs – tree limbs, that is.
Experts from the organization TreesLouisville got to work, planting, educating, and empowering the city. The most recent report indicated that Louisville not only reversed the predicted sharp decline, but also managed to increase the tree canopy in Louisville by 1%.
Why is a healthy tree canopy important?
The report measures how much of the city is covered by shade. A healthy tree canopy reflects a healthier, more sustainable city. Adequate trees assist with cleaner air, help manage storm water, aid with urban heat, provide habitats for animals, and lift the spirits of a city's citizens.
Though most areas of Louisville saw growth in their tree coverage, a few areas, like downtown and West Louisville, still struggled. TreesLouisville knows where to focus their next efforts.
Louisville tree coverage is just another reason why it's great to live here. Talk to an agent today about finding your perfect next house; maybe you'll find one with great trees and nice shade!
[Source: Louisville Courier Journal]