Things You Should Never Do Before Closing
Posted by Mike Hall on Saturday, December 10, 2022 at 4:45 PM
By Mike Hall / December 10, 2022
Comment
Stay away from these life changes before you sign on a new home.
by MIKE HALL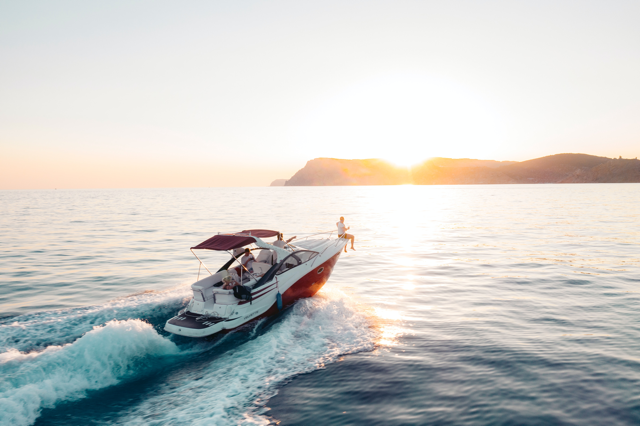 Making a major purchase – like a buying a boat – is a no-no if you want smooth sailing at closing.
There's a little rhyme you can memorize to save yourself from the hassle of underwriter scrutiny when buying a home: If you're headed to the closing table, it's best to keep things stable.
Over the years, I've made lots of friends in the mortgage industry, from loan officers and other agents to the infamous underwriter. While underwriters may get a bad rap for their detailed way, they're really trying to make sure they've got accurate information to get your loan to close.
I've learned a few things from them along the way. Here are a few of the things my underwriter friends would tell any buyer to avoid:
Don't make any major purchases. Don't buy a boat, RV, or a car at least 30 days prior to closing on your loan. I know it's tempting to make home furnishing purchases in anticipation of your new home – like furniture or appliances – to get everything in place to move, but it's best to wait. If you pay cash, an underwriter will want to see your available assets and question why a chunk of money was withdrawn. If you buy something on credit, they'll want to see the new payment because it will affect your debt-to-income ratio.
Don't change jobs. Keep your current employment. Even if you get a better job, you won't have proof of income for at least a month or so which could delay closing and cause unnecessary stress.
Don't schedule a vacation. Plan to be in town in the weeks surrounding your closing date. Closing dates are fluid and could easily change to a date you're on holiday.
Working with the right team, such as a Red Edge agent and a loan officer, can help you stay on the right track. They can warn you of things you may not think are a big deal and ultimately prevent costly mistakes. Contact a Red Edge agent today to safeguard one of the biggest purchase processes of a lifetime to make sure it's straightforward and relaxed.