Smart Home Technology You Didn't Know Existed
Posted by Mike Hall on Thursday, July 7, 2016 at 12:01 PM
By Mike Hall / July 7, 2016
Comment
Some of the best home technology offered today.
by MIKE HALL, Owner/Agent/Broker
Advanced smartphones have paved the way for other smart technology; including home technology. Below is a list of some of the best, up-and-coming smart technology, and possible additions to your home ...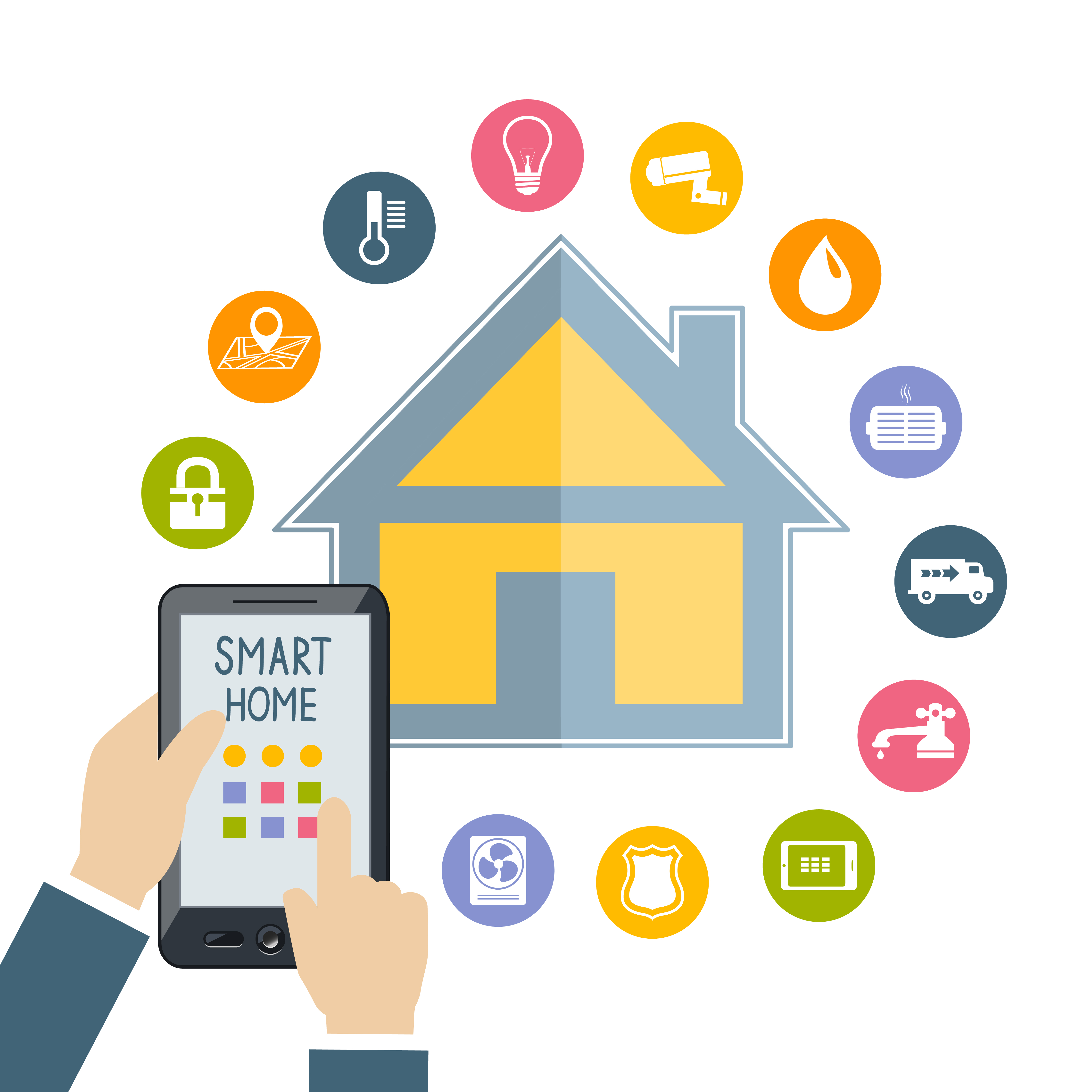 Smart Refrigerator: This innovative refrigerator has a large touch screen to view family members posted schedules and notes for one another. It also plays music, television, and even allows you to order groceries. Additionally, three cameras inside the fridge take a picture each time you close the door. No more guessing what needs to be picked up at the grocery. Samsung Family Hub Refrigerator, $4,795.
Smart Light Control System: Think of a touch-screen panel that replaces your light switches. Using a small camera, this console turns the lights on when someone enters a room, and off when the person leaves. Working doubly as a security camera, you can also use to send messages from your smartphone to your family that you're running late, or turn on that forgotten porch light in the dark. NuBryte Console, $149.
Smart Water Sensor: By the time a leak is discovered, it's often too late. Early detection of leaks can save you thousands of dollars. Sensors can be installed in water-prone places near sinks and toilets, with an alert sent to your hub so you're able to act immediately. Serving as a temperature and humidity detector, it's like having a constant eye on your home's moisture. WallyHome, $299.
Smart Home Lock: The keypad code locks are all the rage right now, and thus becoming smaller and less conspicuous. Some feature punching two random digits before entering your code- which helps to ensure burglars can't guess your password by fingerprint smudges. With an alarm that blares if someone tries to break in, and connection to a camera on your smart home hub, this lock is pretty secure and foolproof. SmartCode 916, $211.
Smart Garage Door Opener: Scurrying to find the garage door opener in the dark or while driving proves to be a nuisance and dangerous. Connection to your smartphone means closing or opening your garage door from anywhere your phone is located. Can't remember if you left it open? A simple check from your phone can provide peace of mind, and a simple tap to close saves you the drive back home. Chamberlain, $96.
Smart Smoke and Carbon Monoxide Detector: Any existing smoke or CO2 detector becomes a smart device when a small battery is plugged into it. If your alarm goes off, it will alert the connected smartphone to take action and call 911, or silence the alarm as someone just left a pizza in the oven a bit too long. Roost Smart Battery, $35.
Smart Thermostat: A small wireless sensor can be placed in each room of your home. Want different temperatures in rooms not used often? It can do that. Smart thermostats will keep the heat or air on or off until each room is to the perfect temperature. Savings are in store for your next electric bill. Ecobee, $199.
Smartphone Hub: If you have a wide range of smart home gadgets, it's nice to have one central unit to control each device from. Controlling a wide range of devices with battery backup, there is no need to be overwhelmed. Samsung SmartThings Hub, $99.