Should I Buy a Home in Louisville?
Posted by Mike Hall on Wednesday, September 6, 2023 at 3:04:14 PM
By Mike Hall / September 6, 2023
Comment
Avoid these common mistakes when purchasing your home
by MIKE HALL, Owner/Agent/Broker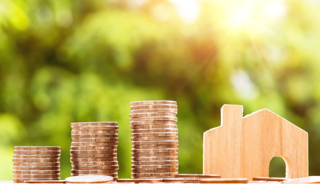 In late August, mortgage rates hit a 22-year high with a 30-year fixed rate home loan averaging 7.23%.[1] With these rates, lower inventory, and inflated prices, some may delay purchasing a home.
But if you are in the market, don't let your anxiety and fear keep you from buying. Avoid these common mistakes when purchasing your home.[2]
Trying to time the market. Just like stocks, the housing market ebbs and flows. Don't try to figure out the perfect time to buy because conditions will always change.
Worrying only about mortgage payments. The mortgage is just one part of purchasing a home. Buyers need to include homeowners' insurance, PMI, taxes, and maintenance costs into their budget.
Neglecting your credit score. While a credit score is not indicative of your ability to pay a mortgage, it does impact your ability to get a loan and the rate of the loan. Work on paying down other debt to increase your score.
Buying a home too fast. Take the time to shop around and look at homes. Don't rush into buying a home, especially sight unseen or bypassing a home inspection. You could end up with a money pit.
Falling in love with a house you can't afford. Look at your monthly budget with all your expenses and accidentals. Your total housing costs should not exceed more than 28% of your gross monthly income and total debts should be less than 36% of your monthly income. Set a firm a limit to how much you can reasonably afford and only look at homes within your budget, otherwise you may try to talk yourself into a home you can't afford.
Not securing a mortgage pre-approval. With fluctuating rates, it's prudent to get a pre-approval loan before shopping for homes. Even with a pre-approved loan, if rates change, your loan amount may also change. You may get pre-approved for a $200,000 loan, but rates increase, and your loan may decrease to $180,0000.
Considering only the house, not the neighborhood and vice versa. Do your due diligence in researching neighborhoods. Look up schools if you have or plan to have kids, research crime statistics, and drive around the area. You may find a house you love in an area you don't like, or you may find a house that has a few lesser amenities you want, but in the right area and the right price.
Find out the seller's reason for listing. Is the seller upgrading or downgrading? Moving? Is the seller motivated to sell for a lower price if it's been on the market a while?
Waiving inspections. During the pandemic, homes were sold above asking price and with inspection waivers. It's not advised to forgo an inspection due to the risk. What may seem like a small issue of new drywall that covered a small leak, could be a much larger issue.
Not using an experienced agent. During the pandemic, people jumped into the real estate market. But not all agents are created equal. Interview them. Talk to previous clients. Find one with at least 3-5 years' experience and a track record in offer negotiations. Since a seller usually pays the commission of the seller's and buyer's agents, finding an experienced agent as a buyer costs you nothing.