Renew, Refresh, Reorganize
Posted by Mike Hall on Friday, May 12, 2023 at 10:15 PM
By Mike Hall / May 12, 2023
Comment
Get your Louisville home ready to sell.
by MIKE HALL, Owner, Broker, Agent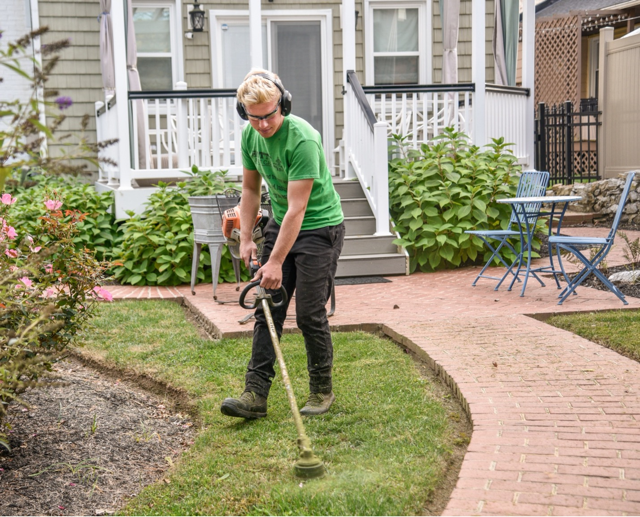 Spring is a time of renewal and new beginnings. Spring is also the best time of year to sell your house and start your life in a new home.
Prep your home to sell with a good spring cleaning. Make a checklist of everything that needs to be completed and check off those tasks one-by-one.
Here are nine spring-cleaning tips that can boost the value of your home when selling.
Deep clean. Don't just wash down counters or vacuum. Clean out that fridge, get the dust bunnies from under cabinets, and cobwebs from the upper corners of the ceiling.
Paint. Has it been a few years since you've painted. Spruce up your home with a modern, fresh coat. Make sure to fill in any holes and nicks as you go. Consider painting your front door to give it a bold new look.
Scrub and seal grout. Is the grout looking dirty? Use a grout cleaner to get those stains out or regrout if needed. Then don't forget to seal it to keep it looking great.
Get your carpet professionally cleaned. While vacuuming removes much of the dirt, a good deep cleaning can get your carpet looking good-as-new.
Spruce up the outside. Curb appeal helps attract buyers. Plant some new flowers, edge the lawn, and lay down mulch. Think about hiring someone to power wash your driveway and siding to remove that built up dirt and grime.
Toss, donate, sell, or save. Spend time going through your garage and other areas of your home to get rid of junk and items you no longer use. Make piles to help you organize easier.
Fix the little things. Spend time fixing all those honey-do list tasks, like a loose door handle or burnt-out light bulb.
Air out your home. Open windows and air out your home with fresh air. Light some candles, like vanilla, to give a pop of smell.
Hire a professional. Whether it's a cleaning service or handyman, a professional can save you time and money and make sure those final touches are complete.
For more tips on getting your house ready to sell, contact a Red Edge Realtor.