Real Estate is Going Green to Save Homeowners' Green
Posted by Mike Hall on Monday, September 25, 2017 at 10:56 AM
By Mike Hall / September 25, 2017
Comment
Greening the MLS makes it easier to find "green" homes
by MIKE HALL, Owner/Agent/Broker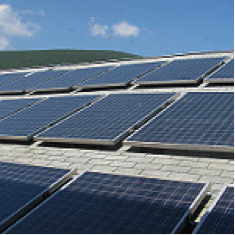 As homebuyers become increasingly savvy about the availability of green technology, it seems that an epiphany is taking place in the real estate industry.
Marketing homes according to environmental impact might be a good idea. Especially since green technology often translates into lower monthly bills for homeowners.
"Greening the MLS" is an initiative heralded by real estate agents to make it easier for buyers to search the MLS for properties that use green technology. These properties will often save homebuyers money by reducing the cost of utilities. Currently, the traditional MLS listing does not make it possible for potential buyers to search using green options as a filter. "Greening the MLS" solves that issue by enabling this type of search.
In addition to providing that tangible tool that leads to savings for homeowners, "Greening the MLS" also encourages agents to promote and explain these features to buyers. This, in turn, educates more of the population on the benefits of green technology. Reach out to your Red Edge agent today for information on green properties in your target area.
Source: greenthemls.org