Ready to Sell Your Louisville Home?
Posted by Mike Hall on Thursday, June 8, 2023 at 10:52:50 AM
By Mike Hall / June 8, 2023
Comment
Stage your home for future buyers
by MIKE HALL, Owner/Agent/Broker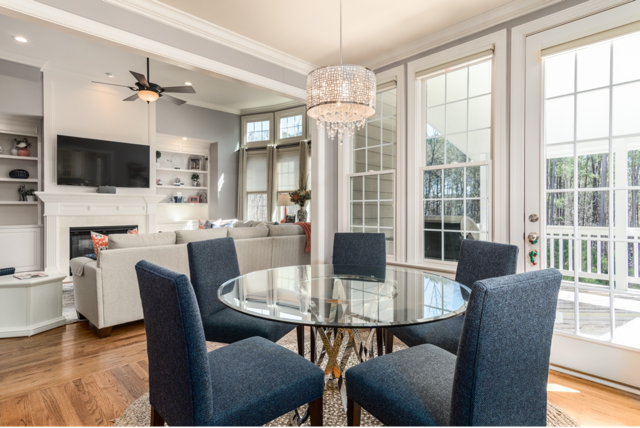 Whether it's a job in a different city, upgrading for an expanding family, or downgrading for retirement, you've decided to sell your current home.
Do you know how to optimize your home's appearance to get more showings and offers?
Louisville buyers want to be able to visualize themselves in your home. Declutter, de-personalize, and spruce up are the general guidelines to selling. Read the previous blog on spring cleaning tips and follow these recommendations to stage your home.
Pare down and rethink furniture placement. Moving sofas from away from walls and grouping chairs into conversational groups may increase flow and give the room a more spacious feel.
Add an office space. With more people working from home, create a workspace so buyers already have a dedicated space in mind.
Show off storage. Declutter closets and cabinets and organize areas with bins and baskets. Be sure not to overload with storage bins, though.
Amp up lighting. Increase wattage of bulbs and add lamps in darker rooms. Open curtains to let in natural light.
Erase signs of pets. Some buyers may be allergic to fur and dander. Vacuum, dust and change air filters. But also add air fresheners and temporarily remove pet bowls, litter boxes, beds and crates during showings.
Make bedrooms luxe. Make your bed. Add pillows and a throw blanket. Unclutter nightstands and remove personal items.
Hang curtains. Drapes that are a similar color to walls and hanging them from ceiling to just above the floor can create the illusion of a larger room.
Define rooms. Make sure each room has a single purpose.
Add a fresh coat of paint. Remove wallpaper and paint the walls a neutral color.
Declutter and de-personalize. Remove family photos, tchotchkes, collections and other items, such as collector toys, that may turn off buyers.
Remove odors. Air out your home by opening windows. Add some pleasant aromas with candles or air fresheners. Add some fresh colorful flowers.
Update and upgrade. If you have it in your budget, update your kitchen and bathroom if needed. We have contractors we can recommend.
Don't forget to stage the front and backyards. If a selling point is a backyard meant for family gatherings, highlight it with comfortable seating.
Read more staging tips here. Need more advice or want to hire a professional stager? Contact your Red Edge Realtor.