Embrace one of Louisville's hottest trends in curb appeal!
By Mike Hall, Broker/Agent/Owner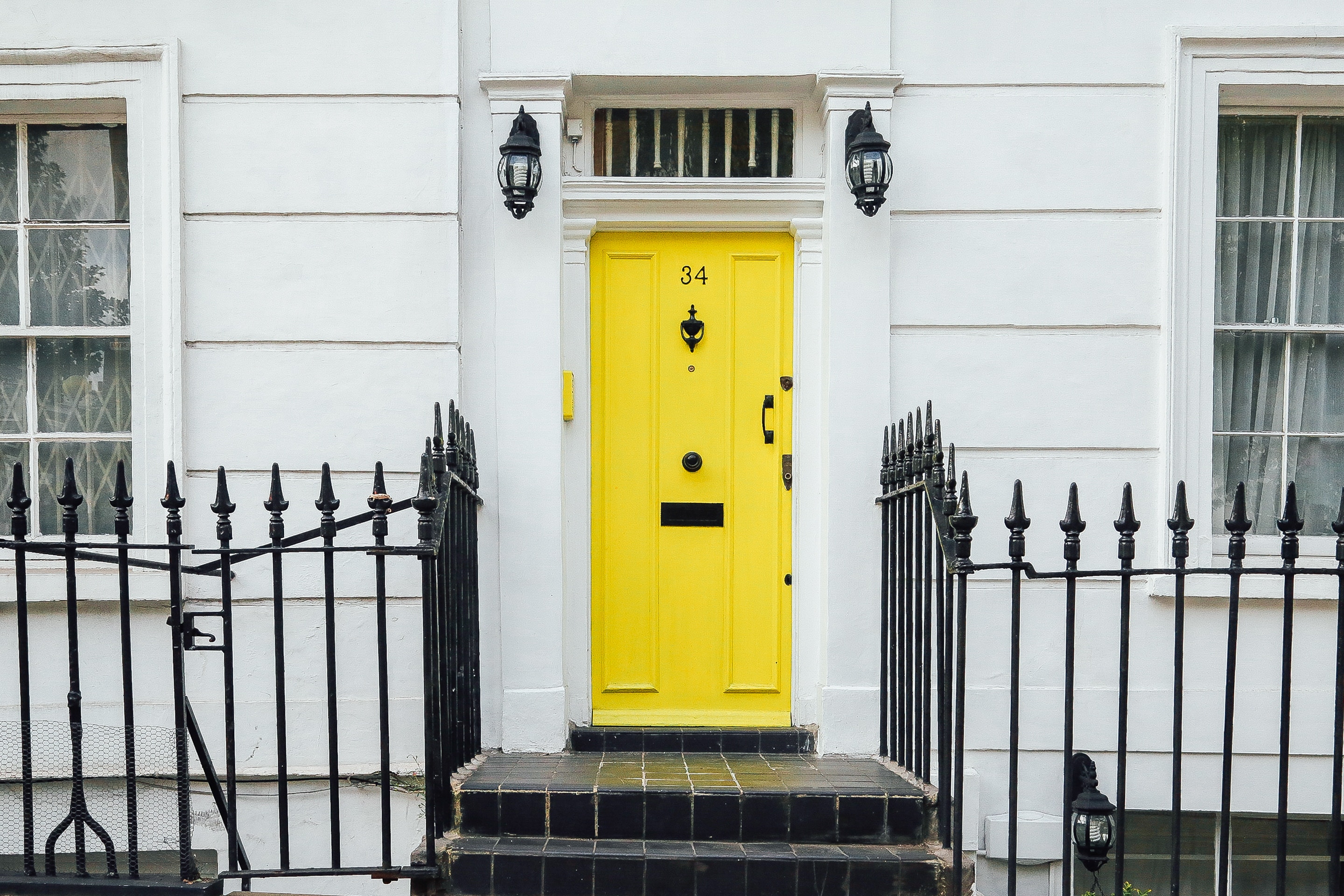 Make your door stand out with a splash of your favorite color!
Beautiful, colorful doors – you've probably been seen more and more of this growing trend. It's an easy and creative way to increase your curb appeal for potential buyers or make your beloved home even more personalized to your style. A quick splash of color on your door will make your house stand out in the neighborhood!
Here are some quick tips on how to take your door from boring to brilliant!
Remove the hardware – Take off all knobs, locks, knockers, etc. from the door. Shine them up or use this chance to replace them with new models that will complement your color of choice.
Cover up permanent fixtures – Use painter's tape around accessories that can't be removed, like peepholes.
Prep the surface – Use a sanding block with a fine grain to prepare the surface for a new coat of paint.
Remove the dust – Clean the surface well with a rag to remove all extra dust.
Paint! – After putting down a drop cloth, use your favorite color...