Killer First Impressions: Seller's Outdoor Checklist
Posted by Mike Hall on Wednesday, March 22, 2017 at 10:32 AM
By Mike Hall / March 22, 2017
Comment
One look, and they'll fall in love.
by MIKE HALL, Owner/ Broker/ Agent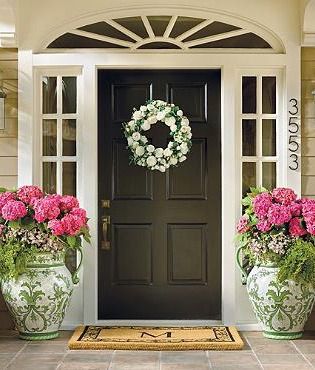 Any Louisville homebuyer will tell you first impressions are everything. With an unkempt home exterior, that first glance from the driveway can be enough to send a buyer running. Ensure your Louisville buyer crosses the welcome mat with this outdoor selling season checklist.
Boost your beds.
Tidy flowerbeds tell a homebuyer that a house has been well-managed. Even if your beds aren't full or even green, removing dead underbrush and trimming hedges goes a long way. You may even consider a few bags of fresh mulch raked in with the old for a clean look at a low cost.
Doll up the door.
A fresh coat of paint on a front door instantly adds curb appeal to your Louisville home. On a sunny day, wipe the door clean then apply two coats of paint with adequate dry time between coats. While you're at it, de-smudge the windows and consider adding a seasonal wreath or monogram for a lovely focal point.
Spruce up with spring flowers.
Welcome your buyers by adding a touch of spring near the front door for under $20 from your local Louisville garden center. Whether potted or in flower beds, colorful flowers make a great first impression by adding vibrancy and warmth.
Grow (and cut) the grass.
An unkempt lawn may hint to a homebuyer that a house may not be cared for as it should be. Consider a pre-emergent weed treatment and spring fertilizer, and keep the lawn mowed and edged during Louisville showing season.