Historic Louisville Sites to be Sold
Posted by Mike Hall on Monday, October 16, 2017 at 3:59 PM
By Mike Hall / October 16, 2017
Comment
In the Market for a Mansion?
by MIKE HALL, Owner/Broker/Agent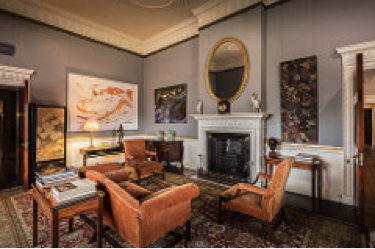 While the new bridges were under construction, there was a bit of concern about how several historic Louisville properties could be impacted. Because of that concern, officials bought the properties in question. Now that the construction on the bridges is complete, they are looking to sell.
One of the properties is known as the Drumanard Estate. It is reminiscent of Bruce Wayne's fictional Wayne Manor from the Batman series and, while it may not have a Bat Cave underneath, it does have two tunnels thanks to the recent construction. However, the house and grounds have not been affected. There are approximately 53 acres with a guest house, a gardener's cottage, a greenhouse and a gazebo. The house itself is about 10,000 square feet with six bedrooms and eight bathrooms. It also has nine fireplaces, but who's counting? The state bought the property in 2012 for $8.3 million but rumor has it they are entertaining offers as low as $3.5 million for the property. Talk about a steal!
If you think the Drumanard Estate is just a little too much house for you, how about the property known as Rosewell? Located at 6900 Transylvania Avenue in Prospect, this house sits on just under six acres. It has just six bedrooms, four bathrooms and eight fireplaces. In 2005, the state purchased this mini-estate for $1.6 million. Open houses for these two properties are scheduled for this week so make sure to pencil them in if you are looking for a good deal on your next estate. The bidding process is through the state and will require an immediate availability of funds for the bid amount.

Source: The Courier-Journal