Does a pool hurt or help your Louisville home value?
Posted by Mike Hall on Tuesday, June 20, 2023 at 10:49:13 AM
By Mike Hall / June 20, 2023
Comment
Sink or Swim
by MIKE HALL, Owner/Agent/Broker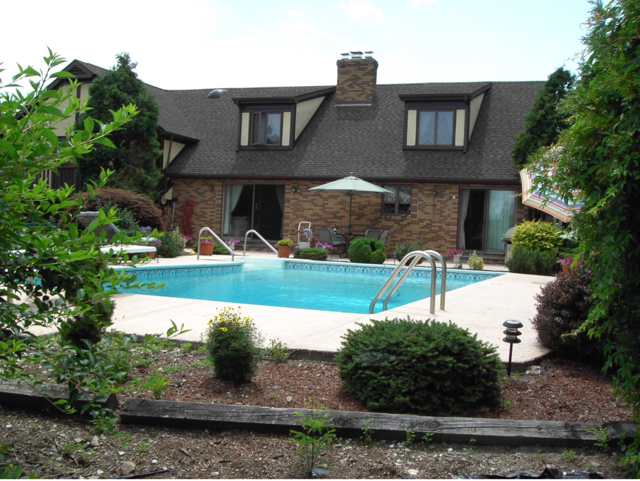 It's summer and in the Ohio River Valley that means and hot and humid days. And for many it means spending time outdoors, whether kayaking, hiking, barbecuing, or swimming.
Adding a pool in your backyard may be more convenient as opposed to a public pool, but does it add value to your home when you want to sell? The answer isn't simple. The value is very dependent on the current housing market and if buyers see it as an asset.
What are the costs?
Pools are expensive. While an above-ground pool is significantly cheaper to install than an in-ground pool (approximately $35,000-$65,000), the cost can range from about $3,000-$15,000. This doesn't include maintenance costs, water, or electricity usage. Added expenses, such as a new liner or cover, hiring a maintenance service, or other repairs can easily increase these costs. And with a pool, you may want to add a deck, patio, or other outdoor landscaping to enjoy the space even more.
A pool is also a liability for homeowners. It will likely raise your homeowner's insurance and you may be required to install extra security measures, such as a privacy fence.
Will those costs be worth it?
Whether your pool will add value depends on:
the style of pool,
the climate where you live,
if you live in a high-end neighborhood with other homeowners having pools,
if the pool is well maintained,
how much yard space it encompasses, and
if buyers are looking for a home with one.[1]
In this market, a pool will likely not add value in most neighborhoods. While we have hot summers, we have a distinct pool season and don't have the use of outdoor pools year-round. Also, above-ground pools consistently lower a home's value, as opposed to in-ground. However, even an in-ground pool typically only adds about 7%[2] to your home's value.
So, when considering installing a pool, think in terms of your enjoyment for now, but realize that it may hinder selling in the future. That public pool in Louisville may be your best bet for swimming and cooling off. If you need help understanding the impact of on home improvement projects, reach out to a Red Edge agent today!