Sink or Swim
by MIKE HALL, Owner/Agent/Broker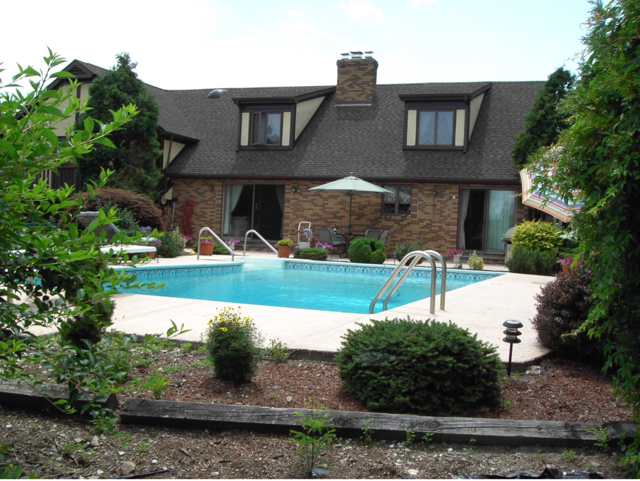 It's summer and in the Ohio River Valley that means and hot and humid days. And for many it means spending time outdoors, whether kayaking, hiking, barbecuing, or swimming.
Adding a pool in your backyard may be more convenient as opposed to a public pool, but does it add value to your home when you want to sell? The answer isn't simple. The value is very dependent on the current housing market and if buyers see it as an asset.
What are the costs?
Pools are expensive. While an above-ground pool is significantly cheaper to install than an in-ground pool (approximately $35,000-$65,000), the cost can range from about $3,000-$15,000. This doesn't include maintenance costs, water, or electricity usage. Added expenses, such as a new liner or cover, hiring a maintenance service, or other repairs can easily increase these costs. And with a pool, you may want to add a deck, patio, or other outdoor landscaping to enjoy the space even more.
A pool is also a liability for homeowners. It will likely raise your homeowner's insurance and you may be required to install extra security measures, such as a privacy...