Bored with Your Louisville Home?
Posted by Mike Hall on Thursday, September 29, 2016 at 2:13 PM
By Mike Hall / September 29, 2016
Comment
One way to freshen your space without spending money.
by MIKE HALL, Owner/Broker/Agent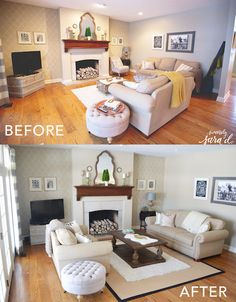 Have you ever looked around your home and decided it was time for a change? Maybe you like the appliances and your furniture, but something is off. Or, maybe you don't have the money to spend on your desired appliances and furniture quite yet.
Let me tell you, a change is in store, and it will only take a bit of your time, thought and muscle.
Rearrange!
This is the one way I know to give any space a new feel. Start brainstorming on different layouts that might flow better with foot traffic. Moving something drastic like the television or couch typically gives you the feeling of a totally new space. Moving a floor lamp or houseplant from one room to another is less drastic, but can still give you the feeling of something "new."
Any time you get bored with your space, just move things around a bit. You'll erase that stagnant feeling, and maybe one day find the perfect setup.